Trends | 18 Black Pleated Skirts to combine with absolutely all this season
Black pleated skirts seem to be the most recurring pieces of fall-winter and will be a wild card to combine with everything.
Pleated skirts in their various lengths, whether midi skirt or maxi skirt, will be a fundamental piece for your wardrobe this autumn-winter. For a more romantic look, black pleated skirts with lace details or tulle skirts.
You can combine your black pleated skirt with a sweater or with a short jacket. You can opt for high-heeled shoes for a more elegant look, or high boots when the lower temperatures arrive, or for sneakers or convers to create a more casual look. I love the look of pleated skirt with converse!
As soon as I read about this trend of the fall / winter, I fell in love with it … since it is not only practical, but it will also help me hide a few extra pounds I have.
Doing my search for outfits and combinations with pleated skirts … I found a lot of super interesting options …
I show you some of the outfits with pleated skirts that I liked the most …
Of the majority I found where you can buy … from others I found some similar ….
As soon as the ones I bought arrive, I will upload the photos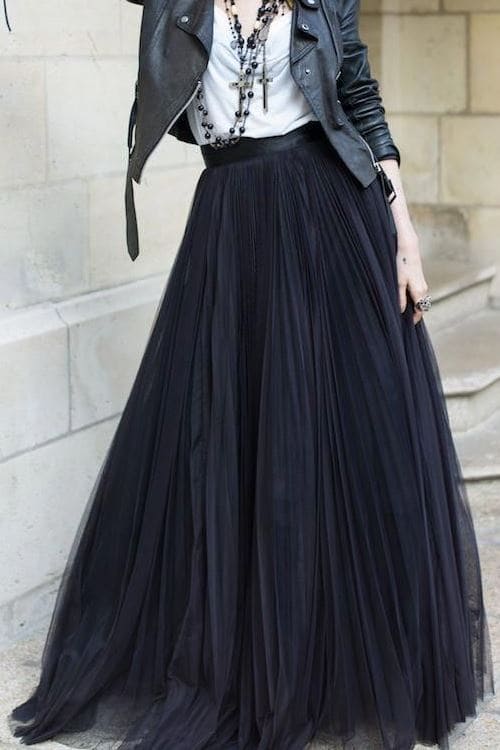 Lovely autumn outfit idea with black pleated maxi skirt, white tshirt and black jacket
Lovely & Chic !
Find Out Here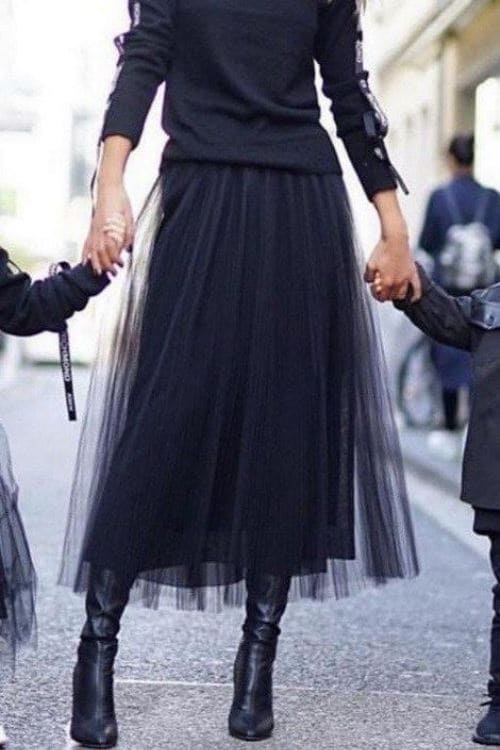 Classic, delicate and elegant outfit.
These midi pleated skirt with tulle overskirt add glamour to these outfit.
Find Out Here
My Favorites : Lovely Looks with converse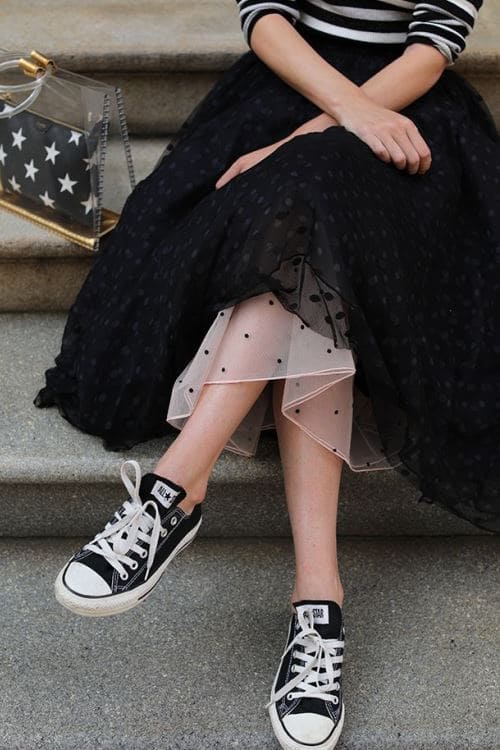 Autumn Outfit Idea striped sweater in black and white with tull maxi skirt and sneakers
so french!!
Find Out Here
---
This publication contains affiliate links. I share the things that I have found and that I have loved. I only recommend websites that I personally use and love, and that are also very cheap. If you make a purchase through my link, I will earn a small commission (at no additional cost to you obviously).
thanks!
---